North American Sports Group throws a Big Lawn Party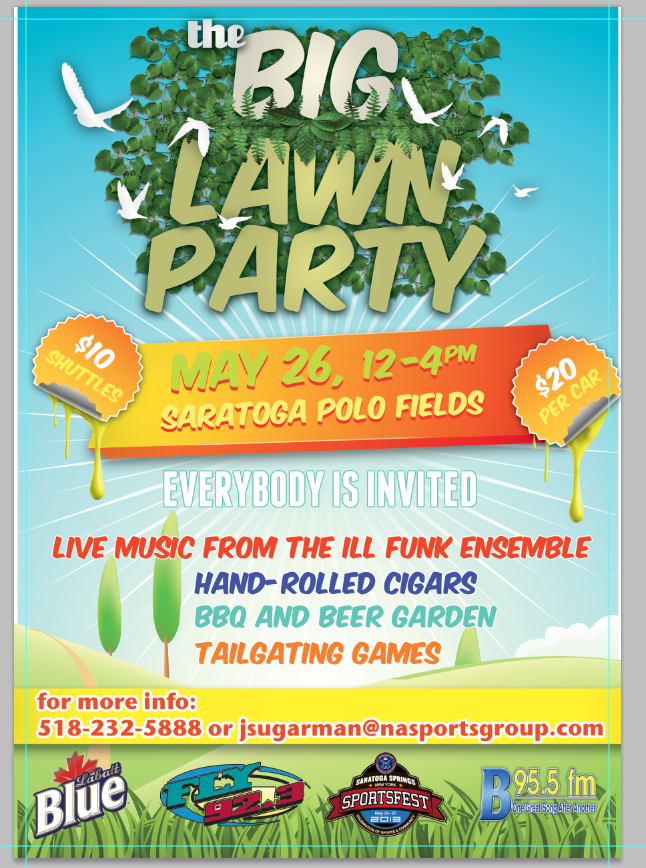 North American Sports Group, an integrated sports marketing and event agency, will hold a Big Lawn Party Sunday, May 26 from
12 p.m.
to
4 p.m.
at the Saratoga Polo Grounds. Shuttles cost $10 a ride; each car will cost $20.
The community festival features a barbeque, a beer garden, American Eagle beer, hand-rolled cigars, lawn games and live music from the Ill Funk Ensemble.
The company owns and operates small side sports properties, including Hoop It Up 3x3 Basketball Tours, Hoop It Up Varsity, Roundball Ruckus 3x3 Basketball Leagues, Kick It 3v3 Soccer Tournaments and 3v3 Soccer Leagues, Let It Fly 4on4 Football Tournaments, Rock The Box 5on5 Lacrosse, Sticks Up! Lacrosse Tournaments and
U.S.A.
Sports Festivals: A Celebration of Sports and Community.
For more information, call 232-5888.